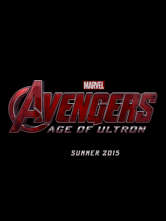 If you enjoyed the first film, then by all means run to your closest theater and revel in all things Avengers. If you had no interest in the first one or you are completely in the dark when comes to Marvel mythology, then you are walking into the wrong theater.
Age of Ultron picks up just where the first film left off and even had a prologue on last week's "Agents of Shield" TV show. A very clever tie-in, indeed. The film starts loud, never lets up and is an absolute assault on the senses
(especially in Imax 3D).
Of course if you are a fan, it's just what you want as the characters come to life, perfectly sprung from their comic book pages. The returning stars slip into their
characters easily and James Spader is the perfect choice as the voice of Ultron.
Writer/director Joss Whedon is the most powerful Avenger of all, charged with overseeing the continuous growth of this mighty franchise. While he does mess with true Marvel mythology to better serve the story (this purist was indeed bothered by Ultron's film origin), he still knows how to satisfy his audience with plenty of action, great one-liners, cameos galore, and evenly split screen time for all our heroes (even Hawkeye). When your villain is a cold blooded robot, Mr. Whedon feels it's necessary to include warm-hearted subplots but they slow things down and don't really add anything to characters we already know so well.
The big finale, while exciting enough, is a rehash of the first film substituting killer robots for an invading alien army but it's forgiven since this is ultimately just another chapter in a very long story. More
familiar characters from the books are also introduced to broaden the
Avengers
universe and yes, further
promise of Thanos awaits.